Feel the Love Program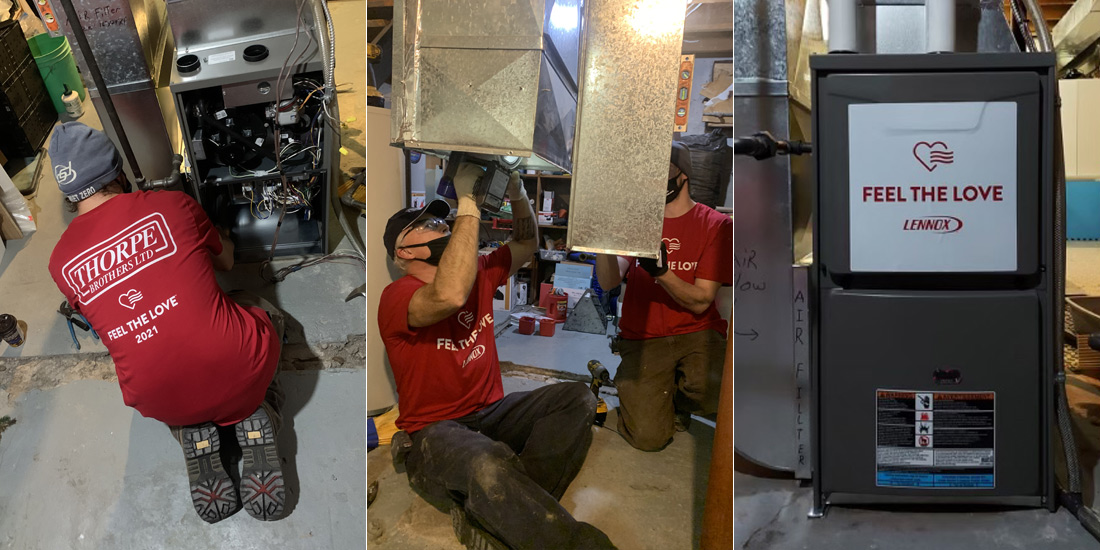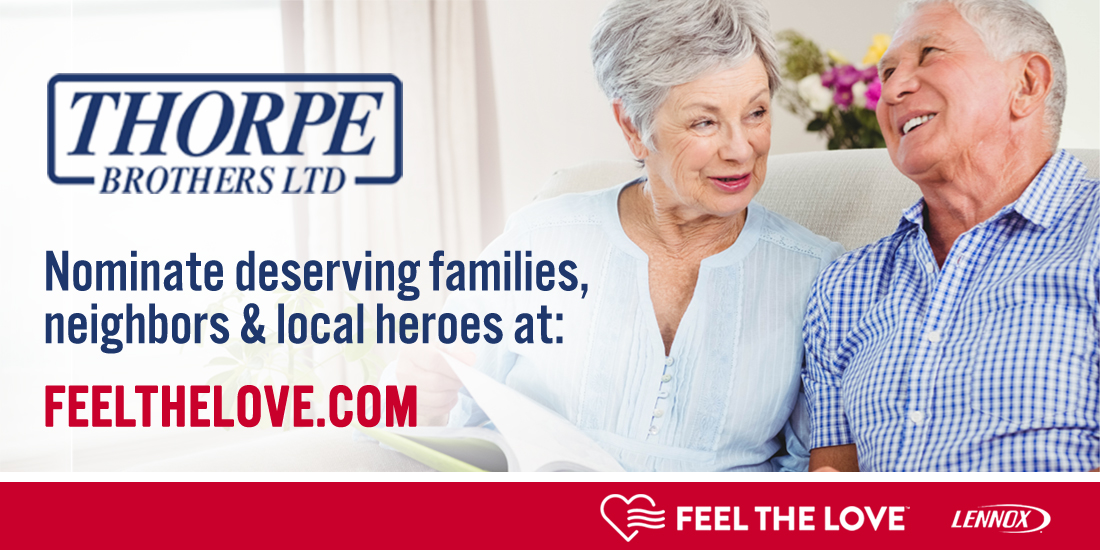 We Want to Bring Comfort to Your Neighbourhood this Year!
Thorpe Brothers Ltd is partnering with Lennox to give back to the community. We will be delivering air conditioners and furnaces to the homes of well deserving families. Nominees for the program include our front-line workers, who have been heroes during these challenging times. It also includes those with community or military service, and families undergoing financial hardship. We want you to nominate the neighbours in your community that you think deserve to Feel the Love!
How Does the Program Work?
Installations of the heating and cooling equipment will happen during Feel the Love Week, October 9th-16th. Lennox will be donating the HVAC equipment and Thorpe Brothers Ltd will be providing the installation service. It is completely free of cost for the nominated family! Recent times have been challenging for many families across Canada and the US, and we want to lend a helping hand.
Help Us Help Your Community
Has one of your neighbours been hit by hard times? Is there a home in your community that could use the comfort as the weather cools? Send in your stories and nominate the heroes in your community who deserve it. All nominations must be submitted by August 31, 2021.
For nomination entries or more details, visit feelthelove.com
or view our article in PA Now